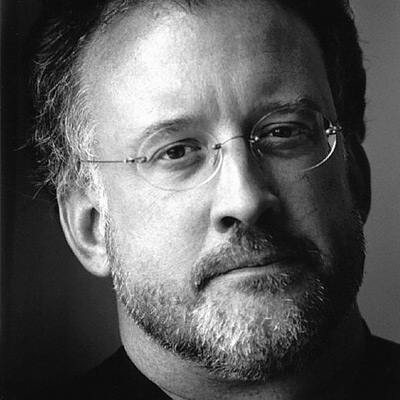 Simon Bainbridge
Simon Bainbridge was born in 1952. He studied composition at the Royal College of Music with John Lambert and later at Tanglewood with Gunther Schuller.
His Viola Concerto (1976) commissioned by the late Walter Trampler, was a formidable early success. Since then works have been commissioned from the BBC (Fantasia for Double Orchestra), London Sinfonietta (Concertante in Moto Perpetuo), Huddersfield Contemporary Music Festival (Caliban Fragments and Aria) and Marimolin (Marimolin Inventions), among many others. He is also active as a conductor, particularly of contemporary music.
In April 1997 Simon Bainbridge was awarded the Grawemeyer Award for Musical Composition. The musical equivalent of a Nobel prize, the award is offered in recognition of outstanding achievement by a living composer. Bainbridge was only the second Briton to win the prize, the first being Sir Harrison Birtwistle in 1987.