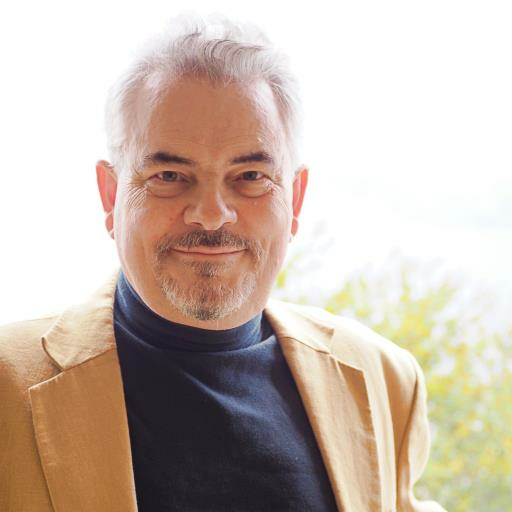 Garry Wilkinson
Garry Wilkinson (born London 1958) composes in diverse genres for wide-ranging forces including solo instrumental and voice, choir, bands, chamber ensemble, orchestra and music theatre. A Fellow in composition of Trinity College London, he is the recipient of several international awards with many of his works set for grade and recital diploma examinations. Now focusing on composition, Garry previously balanced composing alongside teaching, examining, conducting and performing. He has played the trombone in several major orchestras and opera houses and in the John Wilbraham Brass Ensemble. He conducted the world premiere of his second symphony at St John's, Smith Square in London.
Garry's many awards include first prize in the Six Counties (UK) Composition Competition for Orchestral Music (1986), winner of the 2013 Call-for-Scores of the Bournemouth Symphony Orchestra's Chamber Ensemble, first prize in the Busan Maru (South Korea) International Music Festival Competition for Orchestral Composition (2017), he received the Honourable Mention Award in the Ravel International Orchestral Composition Competition (Milan 2018) and won first prize in the 2021 Inaugural West Wicklow Festival Composition Competition (Ireland).
Garry attended Margo Fagan's Young Music Makers as a founding member, the Centre for Young Musicians, the London Schools' Symphony Orchestra and Trinity College of Music, London. He studied composition at the University of London under Felicity Young and Madge Musgrave, piano with Christine Croshaw and trombone with George Maxted. He continued studies in music composition with John Hall at the Royal Academy of Music and Edwin Roxburgh at the Royal College of Music in London.
Garry produced music for theatre productions at London's Cockpit Theatre and productions at Sherborne Castle and the Powell Theatre. Elizabeth Jacoby commissioned and premiered his Sonata for Cor Anglais and Piano (1987), the Bournemouth Symphony Orchestra performed three of his works with Richard Hickox, Patrick Shelley and Maxime Tortelier conducting, and Ian Davies conducted three of his orchestral works for youth. Karen Evans premiered his Concerto for Flute and Orchestra in 1997, a work commissioned by Owen Clarke and the Sherborne Community Orchestra. His second symphony premiered at St John's, Smith Square in London (1998). His two-act musical theatre work premiered in June 2000 and is available on Compact Disc. Vivienne Sands conducted his Fanfare for Band in New Zealand (2009), and Phoebe White (violin) and Peter Regan (piano) premiered Citadel of Light (2021) in Ireland.
The Grieg International Piano Competition for young performers selected four of his piano pieces for the 2017 competition, streamed live from Oslo, Norway. These pieces are found in his album of 24 piano pieces in diverse styles, Piano Portraits, and A Recital Anthology, (TCL Press) in which he is honoured to be the only living composer represented in a large anthology spanning piano music of three hundred years.
Garry lives with his artist wife on the Wild Atlantic Way coast of Ireland. He sits on the Arts Council of Ireland as a peer panellist.