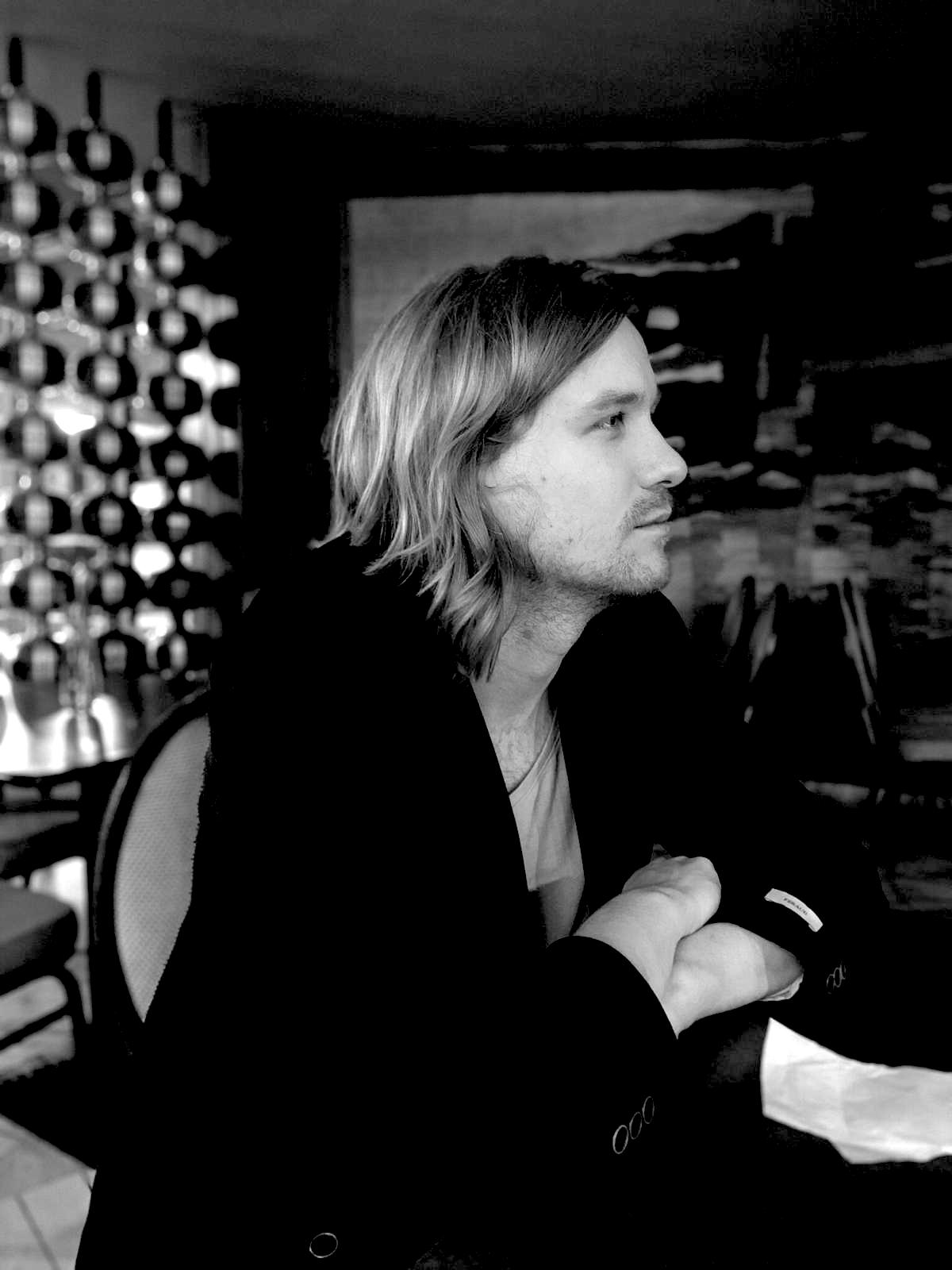 Alastair White
Alastair White (b.1988) is a Scottish composer and writer. His work is characterised by a lyrical complexity which draws influence from technology, science, politics and materialism, and has been described as "spellbinding" (Boulezian), "perfect" (Vogue Italia), "excellent" (BBC Music Magazine), "deftly manic" (American Record Guide) "passionately atonal" (Gramophone) and "the height of compositional magnificence" (Fanfare).
Recent projects include the fashion-opera cycle of WEAR, ROBE, WOAD and RUNE ("a whole exciting new genre of art" – BBC Radio 3); a string quartet for the Altius Quartet's album Quadrants Vol. 3 (Navona Records); the documentary opera A Boat in an Endless Blue Sea; and The Drowning Shore, a Scots-Yiddish cantata. Full-length studio recordings of ROBE and WOAD were released by Métier Records in 2021, with RUNE due out in Summer 2022. He is currently composer-in-residence for the Ljubljana-based .abeceda [new music ensemble] with several major collaborations planned, beginning with the premiere of his Anti-Music at the Cankar Hall.
Shortlisted twice for a Scottish Award for New Music (in 2019 and 2020) and a Creative Edinburgh Award (2019), Alastair has created work for the opera festivals Tête-à-Tête and Opera in the City, the international poetry festival STanza, FASHIONCLASH, Tsitsit, UKNA, The Scottish School of Contemporary Dance and The Scottish Poetry Library. Through his production company UU Studios, he has collaborated with brands such as Derek Lawlor, KA WA KEY, Michael Stewart, Renli Su and Tommy Zhong. His music has been featured on Radio 3 and Klara Radio, and is supported by Help Musicians UK, The Hinrichsen Foundation, The Hope Scott Trust, The Marchus Trust, The Royal Musical Association, The RVW Trust, The Sarah Caple Scholarship, The Tait Memorial Trust, and The Goldsmiths Graduate School Fund and Music Research Committee.
Alastair was a founding member of the Edinburgh-based bands White Heath (Electric Honey) and Blank Comrade (Red Wharf), and has worked as a session pianist and producer. He has scored a variety of media, including the feature film Treasure Trapped, as well as TV campaigns for the Scottish Green Party and the NCCA UK. Often using his own texts for opera and song, he has had poetry featured in journals such as Lallans, Pomegranate and DIN, and created original installations for festivals on the relationship between music and language. He teaches composition at Goldsmiths, University of London, where he is completing his PhD (supervised by Roger Redgate and Lauren Redhead.) Alongside this, he publishes and speaks internationally on his research interests, which include the theory of contingency dialectics and its methodological implications in fashion-opera, as well as musicological studies of contemporary composition. Recent publications include work on Carter and Jameson (Società Editrice di Musicologia), Finnissy and Lacan (Lithuanian Academy of Music and Theatre), and Ferneyhough (Göttingen Studies in Musicology).